If you are like me, you take pictures of your kids all day long. The pictures continue to take up space on your phone, but what do you do with them? Growing up, my mom had a shoe box filled with old pictures of me and my family. To this day I still love going through those boxes. I want my son to have that experience as well, so I've made sure to print the memories from his childhood. There are many ways to preserve those previous memories. Here are some of my favorites. (Note: While some of these links are affiliate links, I love every product I blog about. I wouldn't recommend any product or company I didn't enjoy.)
Snapfish – Their image uploading is easy and can be done from your phone. They always have great sales and can often times get penny prints. This is my go to site for single prints. Also, they have super cute photo coffee mugs that I can't get enough of. During the holidays they mark them down over 50%! (Image from Snapfish)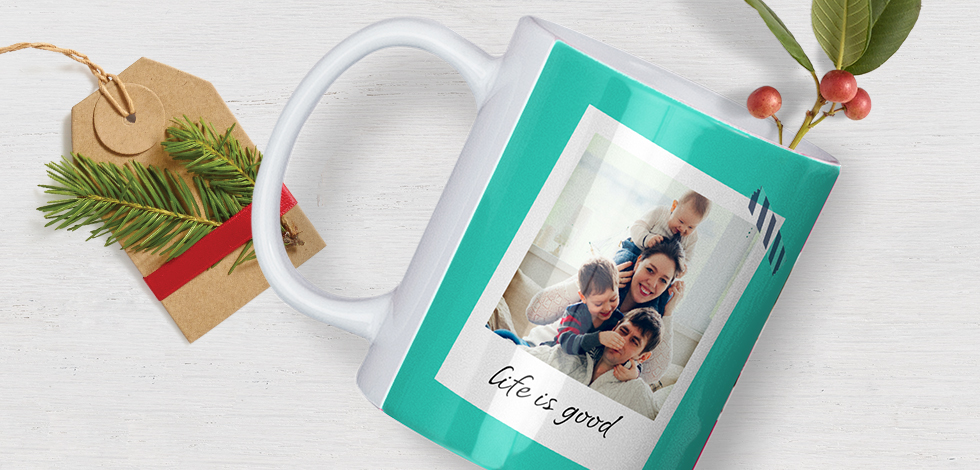 TinyPrints – I make all of my holiday and special occasion cards here. I ordered my baby shower notifications and my Christmas cards from TinyPrints this year and was so pleased with their products. They have so many cute options for every occasion!
Shutterfly – Another great site for photo prints and photo products. They, too, have sales that you can find via their email subscription or Ebates.
Make sure to use Ebates first before purchasing from any of the above sites. During the holiday season, the cash back is all the way up to 11% cash back or more! You can't beat that!
You can also print pictures at various stores around town. Walgreens, Walmart, and Target all have instant photo printing options, but they tend to be a bit pricier than online options. Target can print directly from your iPhone, which is a nice feature if you are in a hurry!